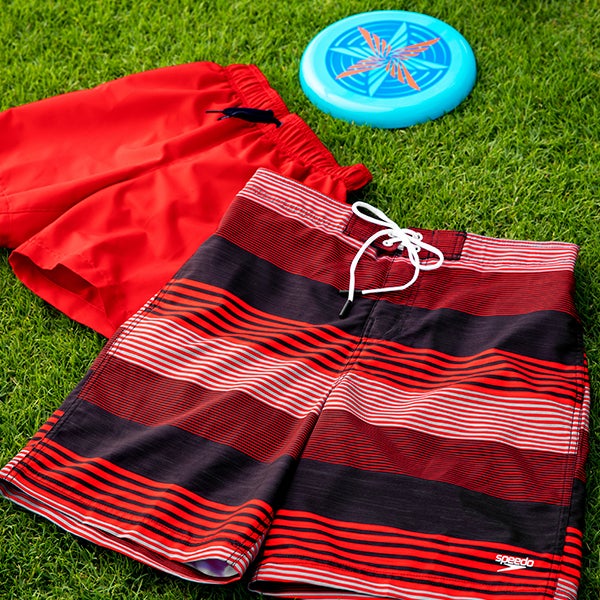 What Should You Wear Under Boardshorts?
Designed with comfort in mind, boardshorts can be the perfect option for men looking to spend a seaside day seeking out the perfect wave as well as those that are just looking to cool off in the pool. Not only do boardshorts' full coverage provide protection for long hours underneath the sun, but the right pair's flexible fabric ensures that you can move freely in and out of the water. Still though, while the best are built for maximum comfort, a common question remains when looking for the best boardshorts experience: What do you wear under your boardshorts?
The answer to this question ultimately depends on a combination of few factors: whether or not your shorts feature a liner, how long you're going to be in the water, and, lastly, your own personal preference.
CHOOSING WHAT TO WEAR UNDER YOUR BOARDSHORTS
The first of these factors in what to wear underneath—whether or not your boardshorts have a liner—is also an important consideration to make when shopping for a new pair of boardshorts. Some boardshorts offer a built-in liner made from mesh or similar material that provides added support. These liners also eliminate the need to wear anything underneath your boardshorts.
Many other shorts, however, are designed without these liners. For instance, hybrid shorts are designed much in the way that regular, fashionable shorts are—that is, without liners—except they're typically made from stretchable and water-repellent materials that are as nice to wear in the water as they look outside of it. While, like when wearing their dry-land counterparts, you can certainly wear underwear underneath liner-free boardshorts and hybrid shorts, you may want to think twice if you're going to be in the water for long. In addition to being a potential beach-fashion faux pas, wearing regular boxers or brief beneath your boardshorts might make for some discomfort over the course of a day in and out of the surf or pool. The cotton materials that many types of underwear are made for are designed to get and stay wet, meaning that while they might provide some of the below-the-belt support you're looking for, they may lead to annoying or even painful irritation and rashes.
To avoid this irritation altogether, you can of course skip the underwear while wearing liner-less boardshorts. Or, if you do prefer sources of added support or coverage, you can opt for an undergarment that's better built to withstand a day of splashing around. Moisture-wicking compression shorts make for a reliable choice. Likewise, a dependable pair of swim briefs can provide plenty of support.
The choice of what to wear, or not to wear, under your boardshorts is, in the end, entirely up to you. But as a general rule of thumb, if your boardshorts have a mesh liner, you can skip the underwear. And if they don't have a liner, you can either do the same or opt into donning a type of underwear, like a pair of swim briefs, that's designed to keep you comfortable over many hours in and around the water. At the end of the day, it's all about ensuring that you get to enjoy the water to utmost, isn't it?
If you're looking for some swimwear that'll help you enjoy the water your way, check out the boardshorts and swim trunks that Speedo has to offer today.
EXPLORE MORE